---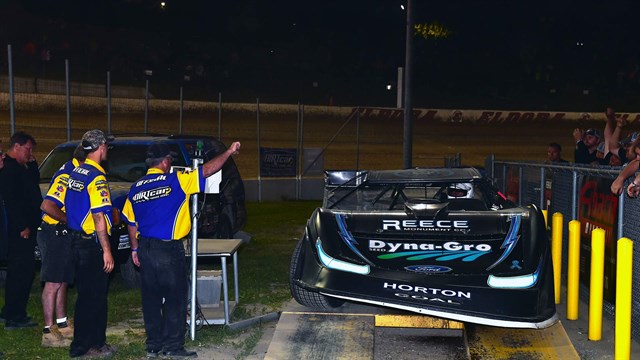 ---
Event Notes
Stream available
Thursday, June 04 5:30 and Saturday, June 06 11:59 EST
Announcers
Shane Andrews
James Essex
Dustin Jarrett
Ben Shelton
Cameras
Action Cams
Roaming Pit Cams
Speed Cams
Extra Features
On-Screen Timing & Scoring
Instant Replays
Race Lineups
Platforms supported

---
The 21st annual Dirt Late Model Dream by Ferris Mowers is one that won't soon be forgotten! THURSDAY: 8 heats, 2 B-Features and 2 Twin-25 Feature events FRIDAY: 8 heats, 2 B-Features and 2 Twin-25 Feature events SATURDAY: 6 heats, 2 B-Features/Scrambles and the 100-lap Dirt Late Model Dream
6/4/15: Full program for Late Models. Vid: 4h 30m
6/5/15: Full program for Late Models. Vid: 3h 31m
6/6/15: 6 heats, 2 B's and $100,000 Dream. Vid: 4h 12m
If you've already purchased the event, simply click the ENTER CODE button and re-enter your Watch Code you received upon ordering. New purchases can be made via the PURCHASE button.
Allow video to load a several minutes before scrubbing through to later portions of the event.
Price: $4.95 per night (access for one year)
Compatible Devices:
– PCs on Windows 7, 8 or 10.
– iPhones / iPads on iOS 7, 8 or 9.
– Android devices on ver. 4.3 or above.
– Macs on OS X 10.6 and above.
NOT Compatible w/ Smart TVs or Gaming systems